POSTCARD TYPES : Colour Printed
Before the four colour process was in popular use colour printing of postcards was often achieved by adding extra layers of colour ink(specials) from additional plates on top of a screened black ink image.
In some cases this gives appearance that the colour or tint has been added clumsily by hand in other instances the effect can be quite realistic.
See also Chromolitho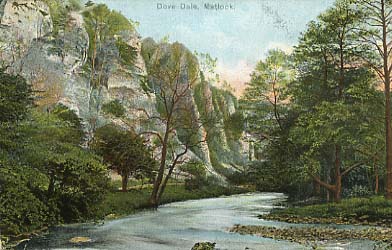 A typical 'Colour printed' view c1910



a much enlarged section of the card shows the black 'screen' halftone dots
and splodges of applied colour.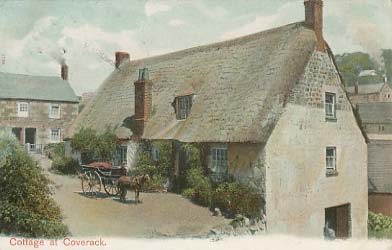 Pictorial Stationery Co.s Peacock Series postcards are amongst the best examples
of this type of process.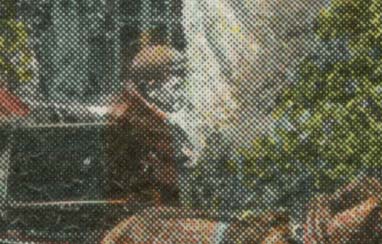 ..and although they claim to be "color photo" magnification shows otherwise




Autochrome - was actually a pioneering colour photographic process using dyed
starch grains invented by the Lumiere brothers - but not what was used here!
Four colour processes
Companies such as Raphael Tuck used colour printing processes that are still in use today.
A selection of screens (dot patterns) in four primary colours. Similar to the modern printing industry's CMYK system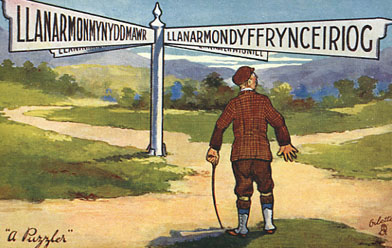 Colour printed Tuck Oilette (posted 1909)

Enlarged detail of 1909 Tuck Oilette showing different coloured do screens
© Michael Day 2008