Archival Storage Products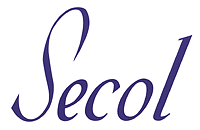 We use Secol products to protect our own collection of postcards and photographic items. In terms of archival quality they offer the best possible specifications for the protection of your treasured collection.
Secol Polyester Film perfectly fills the often conflicting needs of conservation, protection and accessibility. It is a chemically inert, extremely clear and immensely strong material which uniquely combines security, long-life functional use and versatility for all kinds of material formats.
Independent testing by the British Museum has approved Secol products for permanent use with photographic material, printed and paper based collections, and Secol materials have also been tested and passed to the PAT (Photo Activity) Test ISO 14523. (Data from Independent tests performed at the Image Permanence Institute at Rochester Institute of Technology).
The Secol A-S System: the standard choice for curators, collectors, photographers and many other professionals for decades.As a unifying solution for disparate ephemera it is unsurpassed, providing supreme protection and highly accessible convenience by combining a solander-style clamshell box with an internal ring-binder system for the Secol polyester based A-S Storage pages in a wide variety of popular formats.
For postcard storage the four pocket page is used.
Binders are supplied without pages so these need to be added to your order if required.
Secol Postcard Sleeves
Individual super clear sleeves (pockets) in polyester for proven archival safety. For storage of items in a box, draw or case. Open at both ends.
page 1 of 1 …
… 14 items total
page 1 of 1 …
… 14 items total