Do you have postcards to sell?
We are always interested in buying interesting postcards either individually or as part of genuine collections.
We prefer cards from pre - 1940 but later dates may interest us also.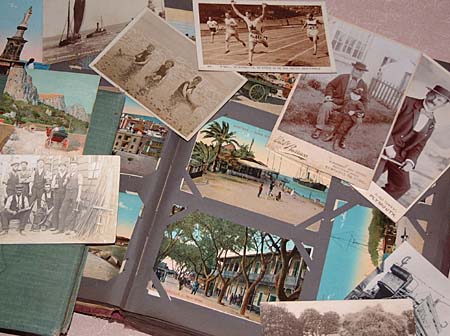 We regularly receive postcards through the post and prefer to deal this way if possible.
If you'd like to send your postcards to us for appraisal and our offer
- before doing so please contact us by email or telephone first.

We recommend using Special Delivery (registered post) or compensation fee parcel post if possible.
Old postcard albums are rarely worth anything and you'll save considerably on postage costs
if you carefully remove cards from an album before sending.
We are happy to travel to view large collections - please contact us
Email :
buying@dayspast.co.uk
Our full postal address is:
Days Past, Sunnyfield, 4 The Woodlands, Welsh Road, Childer Thornton, Ellesmere Port, Cheshire. CH66 5PG. UK.
You can speak to us on the telephone:
from UK : 0151 339 5422
overseas : +44 151 339 5422
Days Past are active members of the
Postcard Traders Association
you can therefore be assured that you will be treated fairly and in a professional manner